Powered by Adversity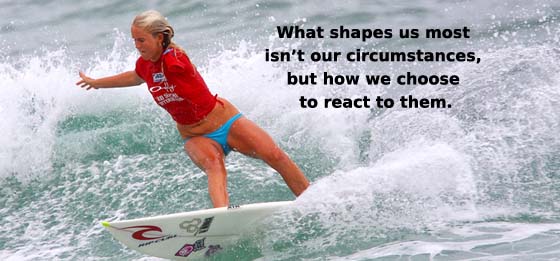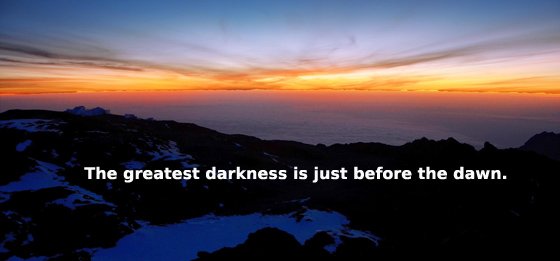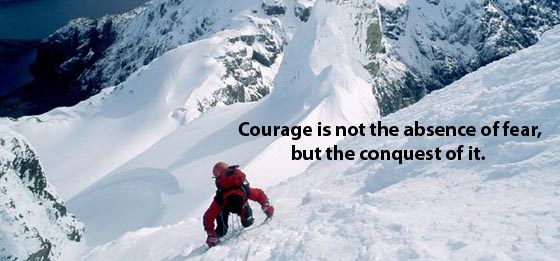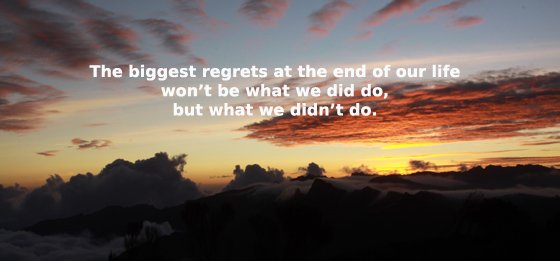 Turn Adversity into an Advantage
Reflections
---
Jim Wadsworth
Founder of PBA
---
When I think of turning adversity into an advantage I visualize in my minds eye a surfer maneuvering the surfboard on top of a powerful wave in a spectacular show of agility and skill while a stunned crowd looks on in awe and wonder. To me it's a fitting illustration of rising above difficulty in spite of all the obstacles. And not just rising above them, but to the amazement of others, skillfully maneuvering in such a way as to move forward in life and turn a seeming defeat into a wonderful victory. Let me give a couple real life examples of what I'm talking about.
Bethany Hamilton
lost her arm in a shark attack as a young teen. She could have let that tragedy flood her with discouragement and smash her ambition to become a professional surfer—but she didn't. Instead, inspired by her faith, she took control of her life, and now, because of her courage and determination she's not only an award-winning surfer, but also the subject of the recent Hollywood movie "
Soul Surfer
" encouraging countless millions with her story.
Michael Oher
from the movie "
The Blind Side
" grew up homeless and surrounded by drugs, violence, and crime. But he didn't let that crush his dream of playing pro football. Like Bethany, his determination kept him above wave after wave of difficulty, and eventually those difficulties helped to carry him forward to his destination.
And there are many more similar stories, though not as well known. Let me name a few;
Lori Schneider
recently became the first person with MS to scale Mount Everest.
Ernie Franz's
life was changed for the better after being severely injured when struck on his bicycle by a speeding motorist.
Abdi Dhuhulow
discovered his passion because of an amputation. And
Hilary Lister
set out for the high seas despite being quadriplegic. The fact is that there are many stories like these of individuals overcoming when the odds were against them. To me that's inspiring and added motivation to keep rising above my own difficulties and moving forward.
My personal story includes a struggle since 2000 with a chronic illness known as
CFIDS
, not to mention the many hardships I faced while working overseas as a volunteer for 26 years. As a young adult I didn't catch on right away to just how useful adversity can be. However, it became more apparent to me as I grew older. I can't say I've gotten to the point where I'm chasing after adversity, like some, but at least now when it comes I'm able to step back and see how I might be able to use it to my advantage.
I have to say that I really began to see difficulties in a more positive light when it dawned on me just how many people there are who by taking control of their growing waves of troubles have succeeded in moving their lives forward. That's also played a part in inspiring me to put this website together.
Here's a quick overview of what's in it:

Adversity is a part of life. There's just no escaping it. But I've found that how I react to it can make a big difference in the outcome. When I let the waves toss me about I sink. It's only when I grab a hold of my surfboard and rise above the waves that I grow in the skills that enable me to ride on to my destiny—and live a life that's "Powered by Adversity."